How to use our coupons
Hey there! Welcome to BOLO, hope you have a good shopping experience here. In order to improve customer satisfaction, BOLO will present discount coupons to customers in marketing activities. They're generally a piece of code, and if you're lucky enough to get them, don't forget to use them in your shopping.

Next, we will tell you how to use the coupons to make it easier for you to enjoy our discounts.

Step 1:Find the product you want to pay for in the cart, and click the "Check out" button. Or you can just click "Buy it now" on the product page.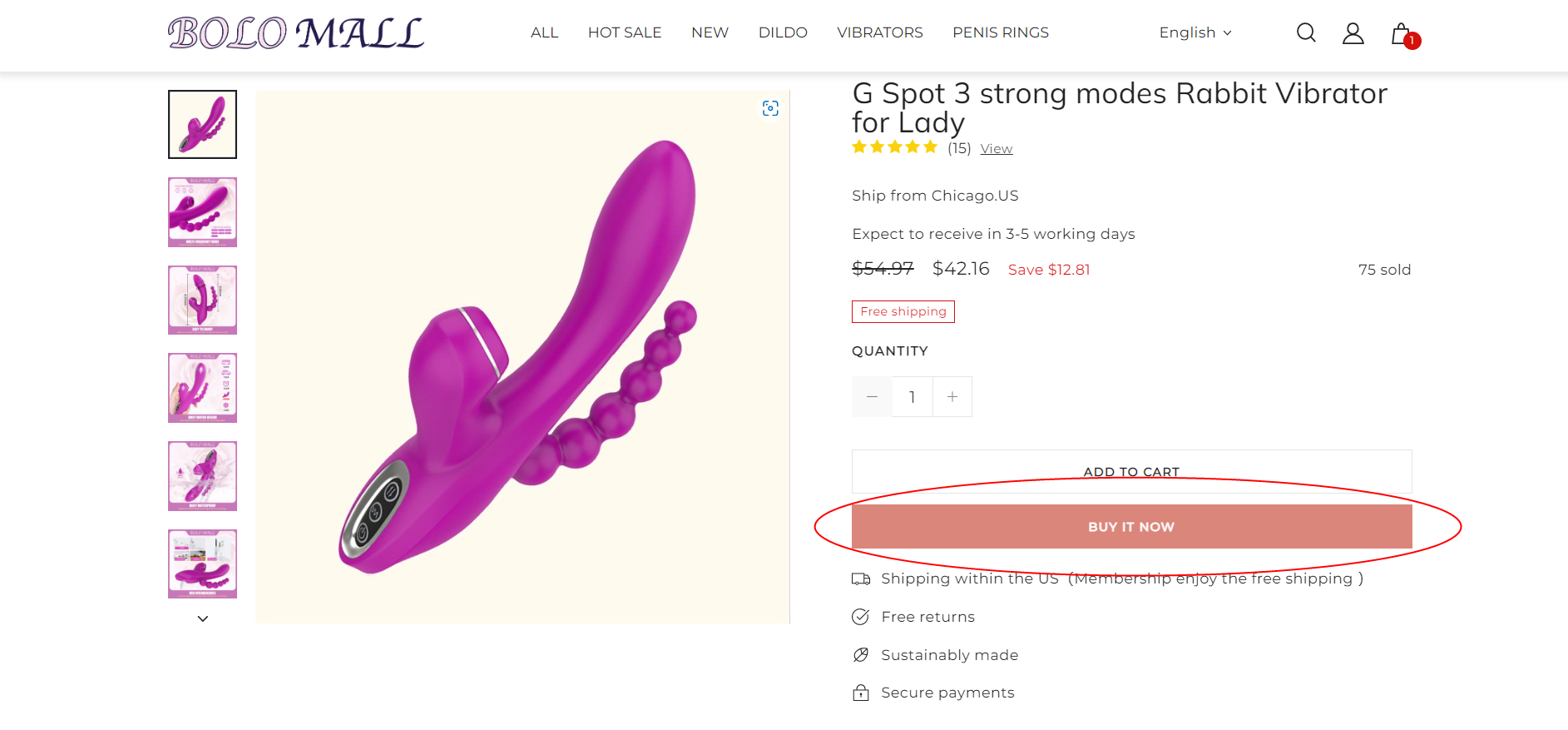 Step 2 :Then you will see the "Coupon code" bar above the fee list. Just enter the code you got and click "Apply".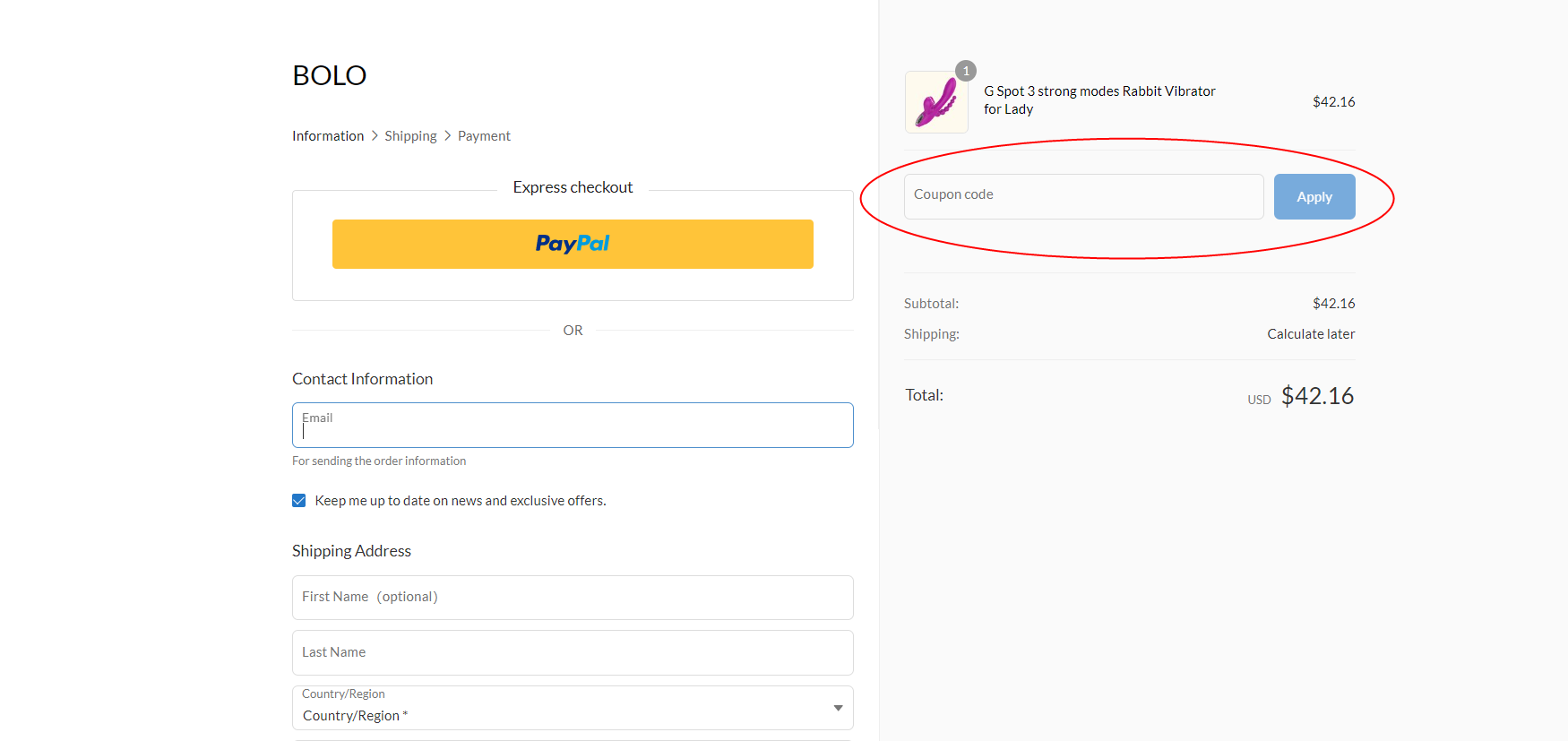 Step 3 :Here we go! The discount will be calculated into the total cost and now you get a high quality BOLO product for less money.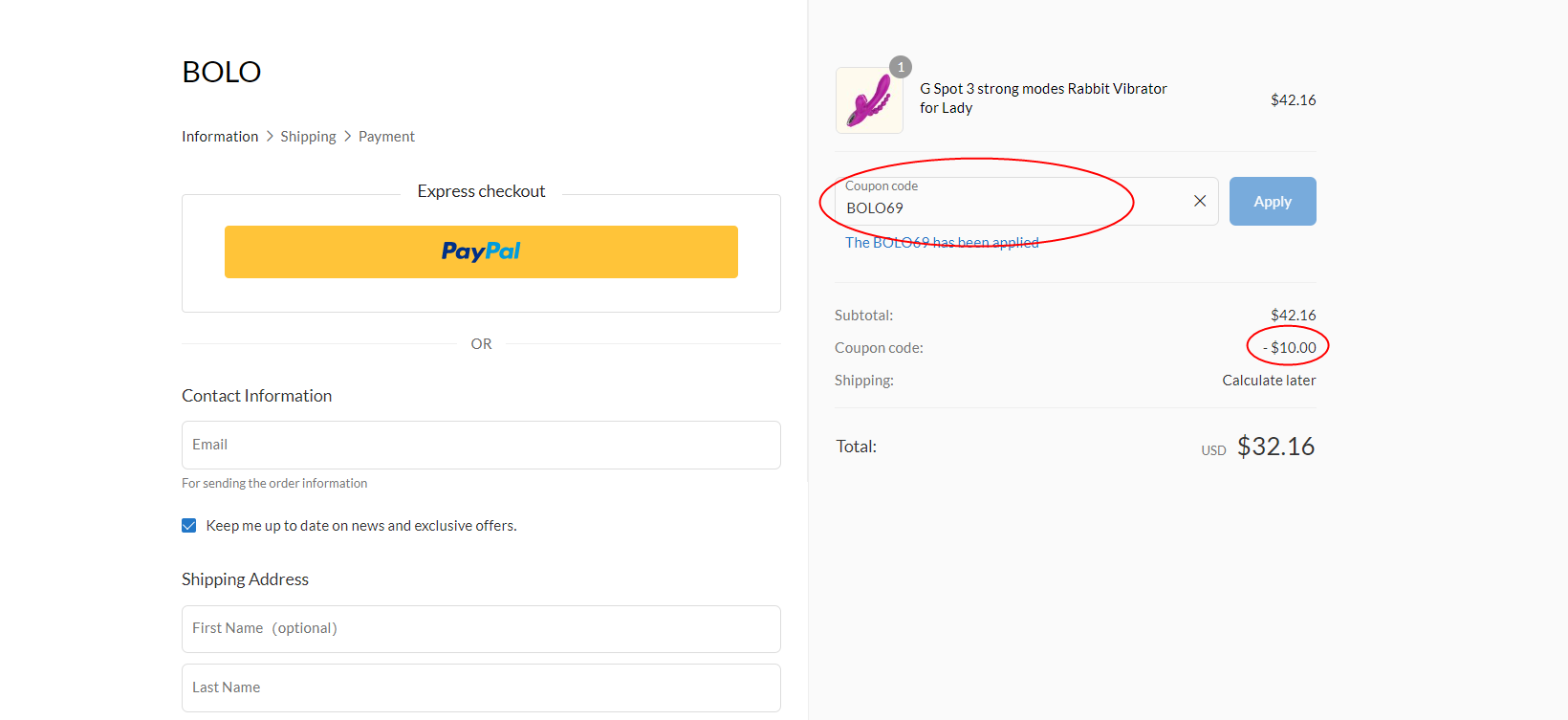 *Note: Before you pay, don't forget to fill in some necessary information such as: address, phone number, zip code. This ensures that your shipment arrives safely at the address you specify. Hope you have a pleasant experience in BOLO.

If you have any questions, feel free to tell us:[email protected]